Company
January 6, 2013
The little girl sits in the sand box,
Her skin snow white and her hair pulled in two uneven pig tails,
Because her mother thought it was convenient,
The mother standing by the tree,
A phone pressed to the ear that doesn't hear
Her little girl's charming laugh,
She rambles words of strict business,
Her voice effortlessly tearing away
Words the little girl would ignorantly smile at,
Because she would be happy just to hear them.
The mother went on, and the little girl
Drew the same circles over and over with her thumb.
And I wondered
If I should walk over to the little girl
And give her company, myself.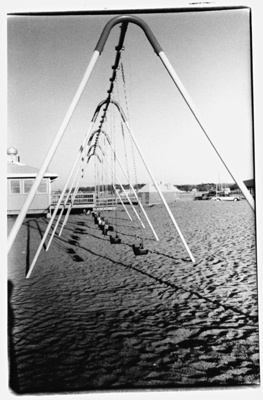 © Gina M., Marblehead, MA