In the Casket Was a Basketball
January 7, 2013
Step into the room, flip on the light
Perfect time to think about tonight
Back in the kitchen father is cooking
Back in the room, where no one is looking,
Jimmy is thinking. Thinking 'bout that game.
How could a missed basket bring his family such shame?
A scholarship's just money, a son should be worth more,
Right? That's not just an idea, not just folklore,
Right? If mother was here, Jimmy wouldn't be alone.
She wouldn't have spoken to him with father's violent tone.
"We don't got that money," father has said.
"You don't got a son," Jimmy said, "if I'm dead."
His father felt shame, Jimmy felt depression,
His walls became a priest hearing out his confession.
A suicide note to no one, everyone he loved was gone,
He couldn't keep the lid to these painkillers on.
Killers of pain, painful killers,
He thought about his mother, and how they'd killed her.
All he had was this ball, and a memory of that basket.
Missing two points would land him in a casket?
"Mom's coffin was expensive," father again,
"and that shot was easy, the ball should have gone in."
Have you ever hurt too much to give another that same pain?
Jimmy should have spoken back, he had everything to gain
And nothing to lose. Pull a trigger, pop a pill
This boy was ready to claim his kill.
To hunt one's self is to never hunt again
"to hunt one's self is a sin,"
Says the priest down the street
who'd stuck his mother under six feet
of dirt. He wondered if that hurt.
This basketball uniform, he'd die in this shirt?
A reminder after death of his disgrace,
His lack of grace? Staring at his face
For the last time. He'd be the last to see it
Living. Now was time to split
From life forever. Dad would get over it.
Like he'd gotten over mama,
That'd they'd reelected Obama,
That he was getting older.
Dad had forgotten how it felt to hold her.
Jimmy never forgot his mama's touch.
He missed her that much.
But who'd be here to miss him? When
He jumped into the ocean
And sunk to the abyss
Called death. Silent bliss.
He popped a pill, a couple more,
Curled up into a little ball on the floor
And pretended mother held him
Like she had when he was learning to swim.
A missed basket
Now a casket.
When they saw him, all
He was holding was a deflated basketball.
Deflated dreams, unborn grandsons.
Look what his father had done.
No more money, no more shame,
For father had lost the game
Called life. Switch off the light,
Leave the room. Father thinks about tonight.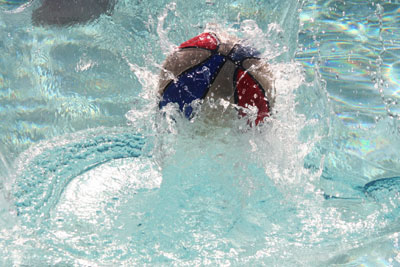 © Justin W., Cape Town, South Africa