Staying Lost
January 9, 2013
I am aware I've been misled.
I detach my heart
from the sound of tires
and of course it isn't a compass
and that's why I'm always getting lost,
why he never let me drive my car

because I might see a movie stub
in the middle of the street. Probably
from some romantic comedy
we saw on a Friday night;

I knew he never kept them.

We like to think we're assiduous
when it comes to road safety,
something about reliability insurance
and our paint-by-numbers map.

He hates asking for directions,
but how else are you supposed to meet people?
How else would I have met him?




There's an eviction notice
in my mailbox from last week,
or maybe it's an apology.
Ever since I have been drinking
coffee for two,
I've taped the edges of his maps together
and now I don't know where he is.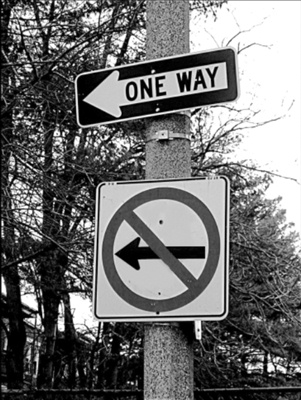 © Maria B., Boston, MA