The World's Wishes
January 10, 2013
A dark tree standing tall above two small souls
while the suffering dreams of the world float above their heads.
Hustling and Bustling you busy people,
all looking down rather than to one another.
None of you can see the world around you.
Thinking of whether or not you'll get there in time;
blaming the conductor for his slow speed, where the conductor already struggles
with how unhappy he is.
His hopes haven't happened in a while.
So all you busy people continue to look down,
as unattentive as a sleeping child -
missing the world around you.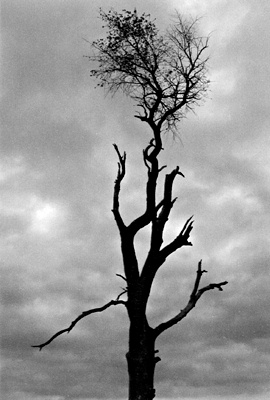 © Cassie H., Carmi, IL