You carved straight through me.
January 25, 2013
You made me your jack-o-lantern,
and I'm not sure who to blame.
You took me in,
made me feel hollow,
and put me out.
And now, whatever happens,
I can't get this stupid
grin off my face.

I feel thoroughly gutted,
just so you know.
you cut me open,
can't you see?
You made me feel so many things,
go back and forth and to and fro
and in so many circles...
... and now you don't want me.

And I don't know what to make of it.
Did you realize what you were doing?
Did you? Because if you did,
by all means I should be furious,
Simply outraged, and storm out
a fearless, independent girl
just like I could with the others.
But baby, I can't with you.

Because even the thought
of you setting out to hurt me
doesn't make me angry.
I try and try to seethe and cry,
But I can't even be sad.
I'm just numb. And disappointed.
Does that mean a thing to you?
Do I mean a thing anymore?

Well one day, I'll get over you.
And I'll move on.
You may have taken me in,
hollowed me out,
and kicked me out of the door,
But mark my words, my dear:
you will not rot me.
I'll just light a candle...

...and someday, I will glow.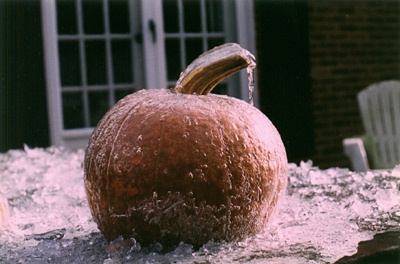 © Torey B., McLean, VA