The Still, Dead Beauty
February 2, 2013
Lashes flaked with snow and dust,
Lips caked with dry, cracked sand—

Hair strands tangled with blades of grass,
Soft skin battered with bruises and cuts.

Fingernails fettered and broken—chipped paint.

Eyes staring open, glittering in color.
Mouth gaping open; parted at the teeth.

The body of a girl laid in a forest
Beneath the trees.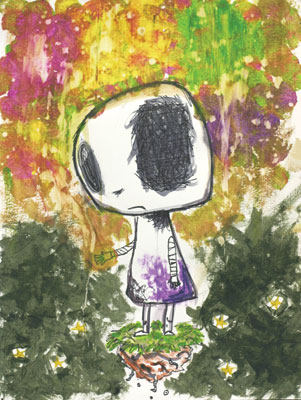 © Ashley W., Port Charlotte, FL