Baseball Cap
February 3, 2013
Bestowed for two male generations.
Snug upon my head.
I beam with glee.
Dusty, ancient, resembling tradition.

My pride like anger, boiling too hot.
Men watch the game like devotion to church.

Yelling sirens in the middle of the night
Pound my eardrums until they bleed.
It's war, golden with victory.
It's only game over when I die.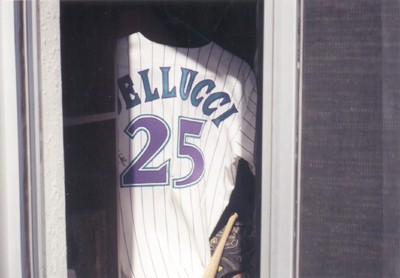 © Erin G., Phoenix, AZ