Human Nature
January 31, 2013
fists barrel into me
bruises bloom
my teeth and bone
pave your dark alley
my blood waters
your sprouting hate
and is washed away
by fresh rain
I am beaten down,
yes, because I love.
boots ram into my body
and of spit and hate
splatters before my discoloured face
I am left for Death to take,
I cry because those are-
were humans too
brothers of human flesh
with my same blood
that pulses red, too
I cry because my human
brethren, that share this Earth
with rain washing this blood
my fellow humans cannot see
that my love for her is not wrong
and that equality will not bring chaos
and so I cry for mankind.
because if we hate another's love
what does it say about
our world?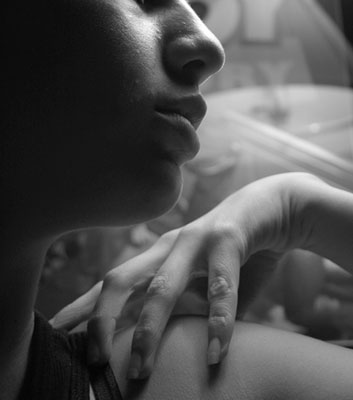 © Rebecca B., Santa Clara, CA