A lesson in geography
February 10, 2013
My mother told me the "world is your oyster."
Oyster, as in the stationary mollusc which spends it life,
attached to rocks, while the sea moves above it.

If the world is my oyster,
is the Eiffel tower contorted in a calloused shell,
can the Wall of China shattered with a single stamping foot?
if the world is my oyster,
where is the hum of 1000 different languages.
where are the people and their
individual whispering songs?
Are they hidden under the writhing mass
of muscle and flesh,
trapped in a prison shell?

The Oyster is not the world,
it is a rumpelstilskin.
tricking us into believing that straw
is a thread of gold,
and that sand is not sand at all,
but a pearl.

If I took my mother's lesson in geography seriously
I might sit cross-legged for eternity
hoping that one day I could create something
that might be beautiful enough
to be strung on a single thread.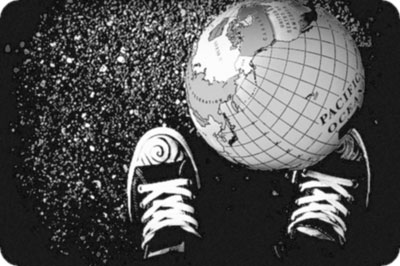 © Kailey E., Crownsville, MD