It's Still Pretty Bad
February 12, 2013
It could be worse.

I'll grow out of it.

No one will even notice.

There's a point in time, say, nine years,

When this stops ringing true.

Apparently, I've been "growing out of it"

Since Kindergarten.

And it should've been gone years ago.

I don't care what the neurologists say,

Or how mild the case is.

A disorder is a disorder.

Tourettes is Tourettes.

Just like depression is depression.

Anorexia.

Schizophrenia.

Sometimes it doesn't matter.

As long as I think differently from you,

Then I'm obviously not normal.

Obviously.

The truth of the matter is, they do notice.

I walk among you just the same--

Though my legs are slightly bowed.

But that doesn't stop the occasional "stupid"

From being hissed in my direction.

It could be worse,

But it's still pretty bad.

People are too spiteful to look past

The Tourettes and see an

Author,

Artist, or

Anthropologist.

Because those are what normal people do.

And I'm obviously not normal.

Obviously.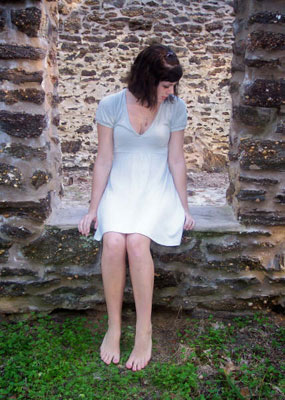 © Katie S., Vineland, NJ