I Come From
February 15, 2013
I come from a family of judgment,
Where if you're not perfect, they don't accept you.
They don't accept me.

Always telling me I'm not good enough
My friends are the only escape.

I come from a father of good morals and kindness
Who always reminds me of my purpose in this world,
Strong and powerful, he protects me.

I come from a mother of mean words and abuse,
Always trying to knock me down.

I come from a dead beat older sister,
Who's only purpose is to find her next fix,
Always in and out of jail.

I come from my grandma
Who is my partner in crime; the only one who understands.

Trying to deal with the pain on my own,
Breaking down more than building up.
My emotions will be invincible some day.

Out of everything I do I try hardest in school.
Education is the one thing they can't take away.

I'm a lover of music
It helps relieve the stress,
The quickest escape.

I come from memories of my grandma's house,
The only place that the fighting stopped.

I love my dad's homemade chilly.
Just the right amount of spiciness,
Like fireworks in your mouth.

I come from the gift to help people.
Comforting others seems to comfort me.

I come from my strength given by the lord,
Always giving me faith in a better life.
He's the reason I push on.

I come from my hard work at everything,
Making it the best I can possibly make it.

I come from the purpose to create a better life,
Learning from my sister's mistakes.
Showing them im not worthless.

I come from the name of Ashley,
Determined to take back control of my life.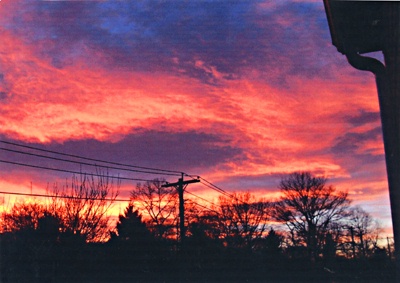 © Robbie M., Milford, CT