That Little Turkey
February 20, 2013
I hear little feet walking across the snow covered gravel.
Cluck, cluck.
Now ruffling of his feathers.
Cluck.
He's all poofed up.
Who is he showing off for?
Strutting around like he's a big bad boss.
Shakes around then unpoofs himself.
He quickly sees his reflection in the bumper.
Cluck, cluck.
Gravel rolls over under his feet
with each step he makes
towards the car.
Suddenly I hear a loud noise.
He's pecking at his reflection.
Thunk! Thunk!
The little red tings seem to bobble around
each time he pecks at the car.
Thunk! Cluck, cluck.
Then suddenly the feathery covered bird starts walking off.
Cluck, cluck.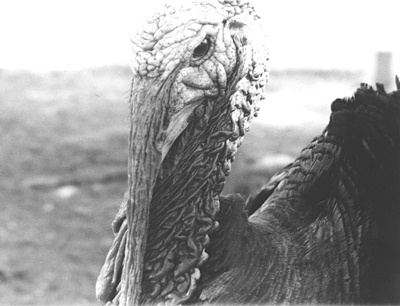 © Katherine W., Copper Canyon, TX