Once Upon A Valentine's
February 14, 2013
Once upon a Valentines
two sweethearts
went to dine
On the table
was a note
someone secret
in pen had wrote
"My dearest love,"
the note had said
"we had our chance
and now its dead."
The woman looked
and what she found,
a polaroid
upon the ground.
A frozen glance
of her face
around her head
a heart was traced
but in the heart
an X was placed.
her frightened eyes
saw the same
deep red dress
she wears today.
Pale and cold
she turns around
to find her sweetheart
on the ground.
And where he stood
another waits
with a bloody knife
and a twisted face
before a scream
could pass her lips
the photo dropped
from her fingertips
her deep red dress
redder still,
covered her
in the airs vain chill
Once upon a Valentines
two sweet hearts
stopped that night.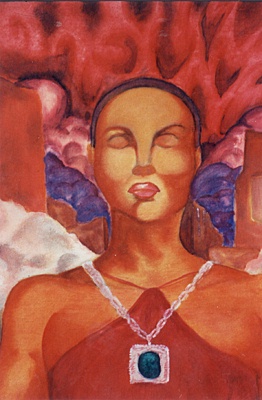 © Marcus B., Phoenix, AZ