"Untitled: Stuff I Just Had to Get off My Chest for the Sake of Humanity"
February 22, 2013
I am really getting sick of the moronic politicians and news reporters saying that video games are the Fault of the Newtown shooting.
What are those guys smoking?! I understand the concern of violent games, but you don't see me Running and gunning from millions of hours of Call of Duty.
They seem dumber, no, more naïve than two twits playing Tekken with the TV turned off!

Why are people so fascinated with Kim Kardashian and her body?
No offense, but what talent does she have?
The only thing many people like about her is her rear, which is larger than the Great Depression and the Epic bombing of The Oogieloves in the Big Balloon Adventure!

Movie 43 is one of the biggest failures ever! Greater than the incredible busts that are
Bullet to the Head and The Last Stand, which feature two washed up action stars that seem as old as Parachute Pants and lighthearted hip-hop. May they rest in peace.
With over 80 cast member and gross-out humor worse than the Real Housewives, you can't go wrong.

I don't understand the interest of the "feud" between Mariah Carey, and black Lady Gaga, Nicki Minaj.
It seems tame compared to American Idol having five White Guys with Guitars winning (WGWG) for The past five years. I know people must be pissed about that!
The "mesmerizing" tango is weirder than hearing a girl gush about deep voices, like mine, for instance.

Did ever I tell you the definition of redundancy? Look that up. Intriguing, isn't it?

Well, that's my rant, I mean... poem. In time, I shall write something that's a better fit.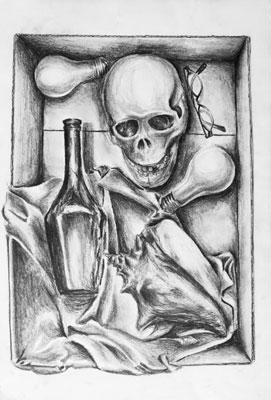 © Karen S., Norwalk, CT