Remember
March 1, 2013
The things you said you remember:
Remember when I told you I love you
When you gave me your special gift
When you gave me the key to your heart
Remember when I said I can't be without you
When you said baby I love you
When I dried your eyes that night and made everything alright
Remember when we went on our first date, had our first kiss, and held hands

The things I remember:
Your hands on my throat
Your punches hitting my face
Your name calling
Your rage
My fear
Your power over me was so clear
Your so called "love"
The day we lost our first baby because of your kick
The day when you lied to my parents and said I ran into a pole
The day you threatened my friends
The day you cheated on me and gave me HIV
The day you tried to kill me ad leave me
The day you made me almost kill myself and me fill low because you said I was below you.

The things we remember:
The day you proposed to me
The day we got married
The day our daughter was born
The day we bought our first house
The day when we had our son
The day they graduated
The day we retired
The day we moved to the Bahamas

I remember and so do you.
So how is it that my dreams, wishes, hopes, and prayers were destroyed by you
How is it that you beat and say you love me.
You want me but got to leave me
You never cared
So get out, go home, and leave me alone
I am through with you and your games
No more of this and this....this what you call love.....is the end
The end of us
I hope you remember me like I remember you.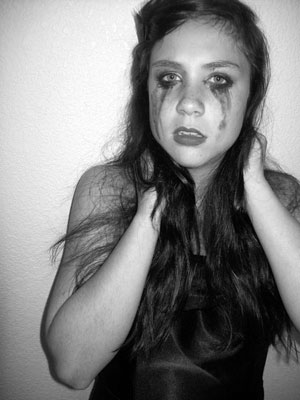 © Tiana D., Monument, CO