Where I am From
March 18, 2013
I am from a loving mom, a loving
Step mom, and a loving dad;
From a teenage brother who loves
Me more than I deserve.
I am from two toddler brothers
Who brighten up my days;
From helping Grandma cook while
Grandpa was in the fields.
I am from Fletcher, Ohio.

I am from having too much energy
When I was in kindergarten;
From being picked on as a third grader
Because they thought I was "weird."
I am from being a strong-willed sixth grader
Who got into trouble for fighting back;
From a depressed ninth grader who tried to end it all.

I am from a little church where
Everyone knew everyone;
From a town where I didn't do anything bad
Because Grandpa would find out.
I am from playing midnight street football in the
Park until our parents yelled for us to come home;
From walking to the covered bridge
Barefoot on summer evenings.

I am from spending the night at Grandma's;
From watching "Who Wants to Be a Millionaire"
With her and answering before the contestants.
I am from hearing her call me an "encyclopedia of knowledge;"
From playing the old out-of-tune piano in her living room.

I am from singing in front of the
Church congregation from a young age;
From "she has more talent in her little finger
Than most of us have in our entire beings."
I am from spending Sunday afternoons in
A climbing tree and a hayloft in the barn;
From falling from that hayloft,
Which left me injured for a week.


I am from the marching band colorguard --
My sisters, my enormous family, my life;
From amazing memories at band camp that will never die.
I am from summer-night practices that seem
To go on forever, and that's just okay;
From wishing for just "one more" competition,
"One more" week of the season.

I am from the Winterguard, where I spend
My life from December through April;
From where folding our performance
Tarp is the most stressful thing in the world.
I am from "GET IT GUARD!!" echoing through my
Mind as I "take the floor in competition;"
From taking the emotion of the crowd and replacing
It with the fury of the performance.

I am from the last semester of my
Senior year at Stebbins High School;
From realizing that the ups and downs of
The last three years will help me succeed.
I am from being terrified of the
Future and what will happen;
From knowing that through it all,
I'll have the love and support of my family.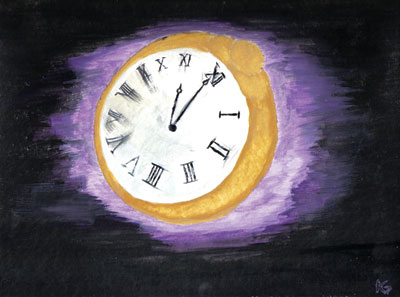 © Kyle G., Clarksville, TN