Tinner
March 20, 2013
Oh, the decrepit old thing
Always sniffing the ground.
Maybe he knows something;
Although his eyes lack an intelligent glow.

He has worn trails under his paws
And walks them every day.
His days of exploring are far from over,
Or so he once thought.

Every now and then he'll stop to look;
Or excitedly hobble to somewhere.
Where he is going or what he's looking for
Is unbeknownst, even to him.

He lies down often,
Which is strange considering the action ails him.
Dreaming of younger days,
Or perhaps the afterlife.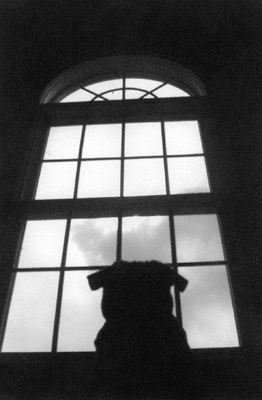 © Joe F., Milford, CT