It's Just Forever
March 23, 2013
The soft pink of your lips could never tell a lie.
The innocence of your smile makes everyone want to know you.
The happiness that radiates from your heart fills a room with joy.
Why do you have to be so perfect?

From your walk,
to your laughs.
From your talk,
to your only behalf.

You are driving me stir crazy.
Your eyes, as they daze into mine.
It makes me weak.
It makes me shiver from head to toe.

But this is just the beginning.
Forever, it's just a mad word.
But it's want I want... With you.
Forever and ever.

Everything is just so perfect.
The way we click,
the way my fingers inner lock with yours.
It can't get any better than this.

Be mine, for only forever?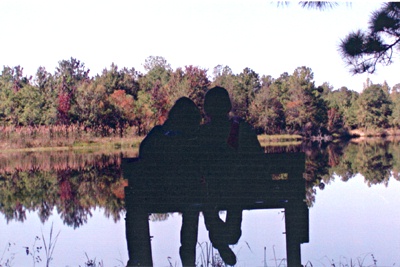 © Heather J., Slidell, LA