Memory Lane
March 24, 2013
She finds a daisy in the rain,
Like a winged sun, fallen.
Picks it up and sees another
Follows the trail to the third street right -
Lifting the bereft innocence as she goes
And braiding them into a crown.
Although every other loving petal
Creates a new trail.
She places them upon her brow.

Turns down the third street right,
Runs to swing from a tree
But the branches are old and dead.
Strangers have filled the streets:
Tall blank people with empty faces and empty heads.
So she leaves
Tossing the white flower crown behind her
Leaving memory lane forever.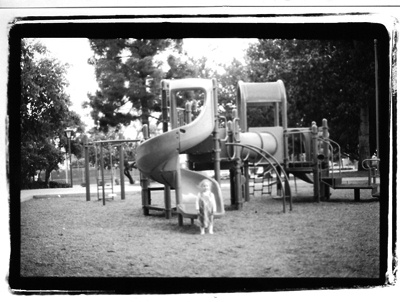 © Rebecca W., W. Hollywood, CA