Risky
March 29, 2013
She is six years old.
She sees a little boy
Leap from the swings
Scraping his knees on the blacktop.
He shouts in pain and grips his legs to his chest.
And she vows never to get hurt
Like he did.

At the age of ten
She spies on her older sister
Who sits alone in her room, sobbing
Over a boy that doesn't know her name.
And from then on
She promises to distance herself
From heartbreak.

In high school
She watches her dear friends fall apart
Because the weight of the world is perched on their shoulders.
Now she stands idly by as life vanishes from their smiles.
The glimmer dulls in their eyes.
And she swears
She will not let their sorrow affect her.

As a college freshmen
She finds girls and boys stumbling on pavement.
Words slur off their tongues.
Their heads spin.
Their judgment slips away with every drink.
And now she is determined

To never lose control the way they have.

In her elder age,
Her skin sees no bruises.
Her heart is whole.
She is at ease.
She is strong.
And yet she still wonders
Why her life is so dismal.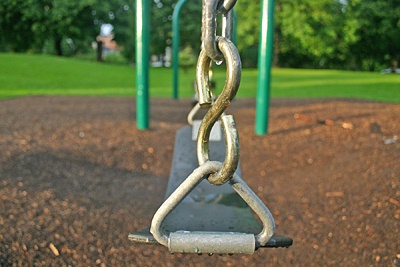 © Faith E., Albany, NY