Heartless Love
April 10, 2013
Love is strong,
It is passionate,
And unstoppable,
But at the same time heartless.
It's never honest,
It's never complete,
Is often filled with lies,
Other times filled with Unfaithfulness.
Many let their feelings fly high,
With nothing to lose,
Others lock them in themselves,
With fear to lose the one they love.
Many blame Cupid,
Others blame Destiny,
They don't get it,
They're the ones to blame.
Love is heartless,
By giving tragedy to the purest heart,
Love is heartless,
For making disappear the warmest smiles.
Love is heartless,
Because it is,
It usually wears off,
It never lasts long.
PURE LOVE,
Always tragic,
TRUE LOVE,
Always impossible.
LOVE AT FIRST SIGHT,
Never the right one,
THE OLD LOVE,
Almost extinct.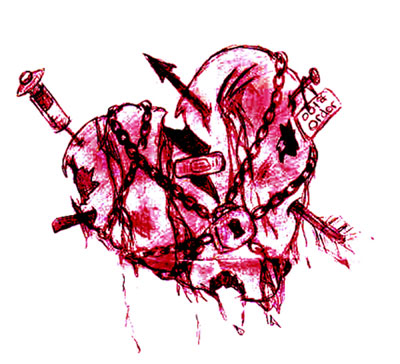 © Asia B., Hudson, MA