My mouth has gone to far
April 11, 2013
I can hear you, you know? I'm not deaf. But I wish I was.
words surround me.
boxing me in, suffocating me
worst part is, I know it's my fault.
I lie over and over again, I just expect to be forgiven.
But not this time my mouth has gone to far.
I can't stop it, it's out of control.
My mouth is bullying me as much as the kids around me.
Their words like knives drive into my back.
Only knives, would hurt less.
I know this is not the end, that their is no way this will last.
Because now I see the future...
I see the path everyone is going down,
everyone but me.
For me,
time is an illusion.
And empty space,
fills my future.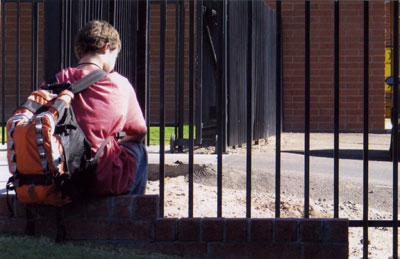 © Molly L., Phoenix, AZ