Moonlight
April 7, 2013
Sleeps pleasant enclosure turns into fear
Hands reaching out to grab me, I'm not safe
And death almost seems real, threat fully near
I struggle to wake up and flee this place.

All thoughts but one leave my mind; I'm awake
Eyes flash open but darkness is here still
Scared of things unseen, hoping it's all fake
When the moon's soft light takes away my chill.

And now in the spotlight of it's great beam
The blackness can no longer reach my bed
And I realize that it was just a dream
So back on my pillow I rest my head.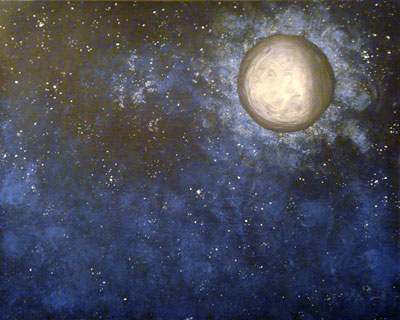 © Allison H., Vancouver, WA