Fantasy and Reality
April 12, 2013
You fantasize about,
Wizards, wearwolves , and dragons.

You wake to if their real.
Blackness covers your vision.

You cry into your pillow and go back to sleep.
Where your dreams comfort you

Fantasy and Reality
You have to know,
What is real and what is fake?
Are they lies?
Or are the true?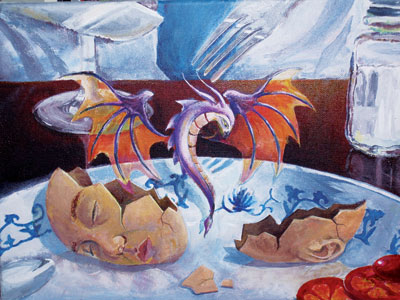 © Yukun Z., Toronto, ON, Canada