I was Anorexic
April 16, 2013
I didn't want to be fat,
I didn't want to be made fun of.
All I wanted is to feel beautiful.
I just wanted people to accept me.

I couldn't deal with the fact,
That everyday,
I would be consider UGLY
I couldn't deal with my own parents
Falling apart in front of me.

No, I wasn't bulimic in anyway,
But I didn't eat.
Even when my stomach desired for food,
I just ignored the ROARING CRIES.
At least, for a while.

Then, I just, couldn't do it anymore.
I needed to eat.
I can't starve myself.
I had to teach myself, how to eat again honestly.
I was DESTROYED.
I was to WEAK to do ANYTHING.

I was GONE.
Just a mystery in my own body.

I may never know why I chose such a path.
Maybe it was to let the ones who called me such horrid things,
For them to maybe like me.
To show a hint of AFFECTION.
Of CARE.
Of LOVE.

In the end, doing all of those things never once affected them.
They didn't care, nevertheless noticed.
They just called me worst things.
I was never helping myself or them.
All I was doing,
Was taking away my own life,
And seeing my personal being,
Flushed down the drain.

Why did I ever become such a person
That I believed, TO BE BEAUTIFUL.
I had TO BE SKINNY, and IMPRESS OTHERS?

I never realized until later, that all along.
I AM BEAUTIFUL.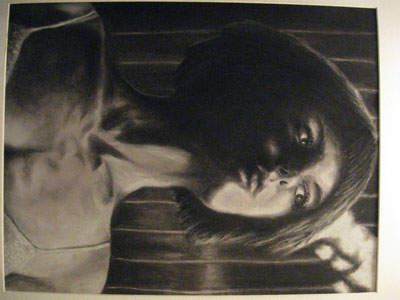 © Melissa W., Fayetteville, GA