The Leaves
April 16, 2013
Ever wonder what the leaves think,
When I step over their bodies,
Brown and beige with sickness,
Snapping and crunching under your soles.

You would think that they have suffered enough,
If only anyone gives a damn,
About their livelihood,
Their existence.

Some fall into puddles,
And drown in merciful slumber,
But the unfortunate ones land under your boot,
How unfortunate for me, it seems.

When the wind blows,
The leaves chase their tails,
Like the gale you throw
That tosses me like a dingy at sea.

The leaves know, and I remember,
The crunching beneath the boot,
The sickness turned brown,

And how unfortunate for me,
And for the leaves too,
That we take what is thrown upon us,
And live under a shoe?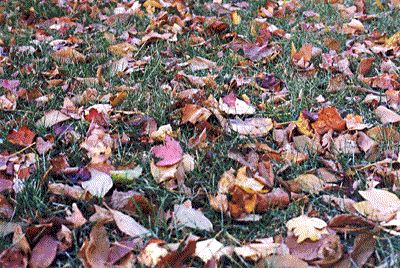 © Erica H., Wilmington, DE