A Dream That Lasts Forever (So Don't Wake Me Up)
April 25, 2013
So much comfort can be found in a fast-fading dream
Yet the most beautiful fade into the wind like mist in a warm summer breeze.
The dreams of loneliness become evanescent and the light of an angel breaks through the darkness
I become silent, the words are stuck in the back of my mind, never making it to my throat.
Heaven's light follows you to announce your arrival as the heralds play soothing melodies on golden trumpets.
The wind kisses your hair, the sun is hidden in your smile, and your voice is one no symphony can mimic.
In a trance, I walk slowly to you. Savoring the moment I meet a divinity even though it's in a dream.
The closer I get to you my heart booms in a steady pulse and it sinks fathoms deep.
The sound of music becomes visible around you almost like an aura.
I lose myself and the poet inside comes to life and writes this poem of adoration.
Only in my slumber, forever becomes a reality.
Just for dreams such as yourself.
Please, no one wake me.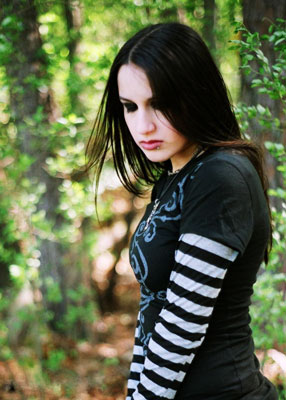 © Rebecca B., Marietta, GA