Blind Anger
April 29, 2013
Fists clenched into balls,
I slam my body against walls
Punching anything in sight.
I tighten my jaws,
As I think of my flaws
Cursing for never doing what's right.
Squeezing out the tears
That I've held in for years,
My cries are silenced by the night.
I kick and scream and spit,
The pain increasing with each hit
My mind refusing to end the fight.
No amount of hurt can describe how I feel
No number of sorry's can make my heart heal
With time, I'll learn again to see the light
But meanwhile, all I can do is write.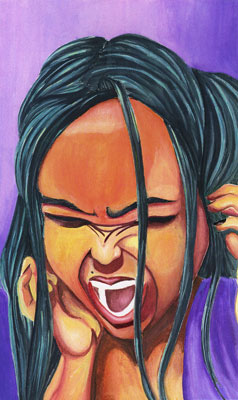 © Kriztille J., Briarwood, NY