The Art of Death
May 9, 2013
Soul-tired,
Weary-eyed,
Arms ascended heavenwards,
Surrendering to the inevitable.

Blindfold shoved on in haste,
Shielding the upcoming future
From an age-wizened face.

Three. Two. One.
Bullets puncture mocha-colored skin,
Ripping past cotton barriers.

A masterpiece of red, steel, warm flesh.
Artwork worthy of the artists:
The brutal firing squad.
Artwork worthy of the masterpiece:
A martyr succumbing to fate.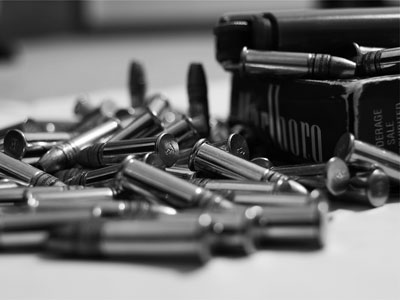 © Noah P., Platte City, MO