My Butterflies
May 16, 2013
Another dream with open eyes
Another sleepless night passes by
Colours come and as they go,
With them fly my butterflies.

They have expectations and hopes too
But beyond this sky is my sky
And my own little made-up world,
Where fly my butterflies.

Can I have a telescope
For my weary eyes?
They wish to see past the present
In hopes I find my butterflies.

I find myself in the streets
The bright lights blur my vision.
Pipped by the darkness inside of me,
I lost my butterflies.

Where are they?
Up in the air, skyrocketing?
Or fluttering around heaven's plan?
No! They're here,
Here they abound, hemming me.
They're dreams. Dreams I dream with open eyes.

I lay awake when the world is asleep
And wait for the spurring daylight.
And as this time passes by,
Watch me fly spread my wings, and fly with my butterflies.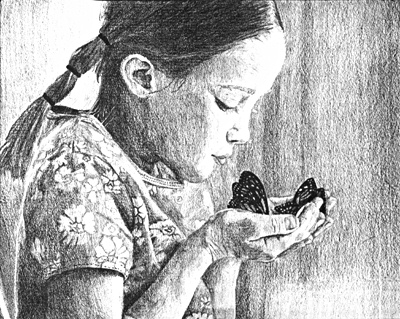 © Alina L., Holland Patent, NY