The Dark Dark End
May 17, 2013
You look at me
Your fingers encrusted with ruby
And your eyes inflamed with pain
A face where once a smile had lain

Your lids; closed
Your touch cold
Lips icy
And hands that fold.

The eyelashes; tender
The lines all but disappeared
Skin pale
And death that has recently appeared.

Your hair is gold
As I remember
Your soul purged
Into the dying ember

So spread your wings
In the knowledge you were
My lover
My friend
Until your dark dark end.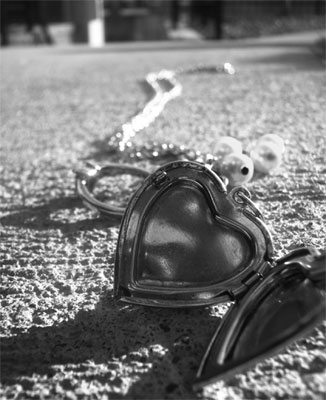 © Francesca Y., Robbinsdale, MN