Burdensome Boredom Forced Fully
May 23, 2013
As the end of schooldays
draws near
and
the ever-Ominous, omnipresent
hanging Balance
of
devastating Doom
perches precariously above
Myself,
threatening to collapse
into burdensome Boredom
of days long-lengthed,

No longer youthful
Days are not pre-planned,
detailed carefully
Painstakingly
by a schoolmaster's elegant
hand--

I shall no longer have that privilege.

T.G.I.F.
Happy Friday
Such intense dislike of those
phrases for the
End
has arrived via
convenient scheduling
of Society

Shadowed constantly
by the gap in my
lifeline, by what I

Disliked.

Loathed.

Abhorred --
so

No choice or chance in the matter.

Such conformist
forcefulness
Implied in
Saturday and
Sunday...

Long live the weekend?
Bah!
Humbug
Says I.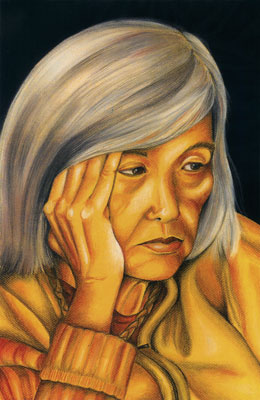 © Kaitlin C., Forest Hills, NY