She Was Rose
May 21, 2013
In the beginning
she was a white embryo,
unsullied innocence
clothed in a frosted
cloak of purity.

She bloomed,
she blossomed into
some crimson enigma,
red as blood rubies
moonshined from the
Burmese hinterlands,
and nearly as darling.

She wilted,
she withered,
her beauteous features
evolving from
brilliant scarlet to
burnished brick,
defeated petals
descending from their
once resplendent mother,
decaying before
my very eyes.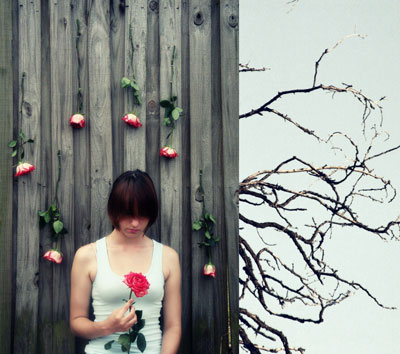 © Taylor S., Deltona, FL