Chains of Smoke
May 14, 2013
At dawn, when flowers grow from the graves of men,
I stand vigil for a foe,
Chained by shadows for blood not long ago,
Blinded by the blade's faithful glow.

When the moon is blinded by dark souls,
Fear shall bathe in blood,
Silence starts at the thrust,
For avidity, for zeal.

Status cannot subdue guilt,
Of acts that must be done,
Given a nightshade he did not turn,
Lost words, his legacy, went unsung.

Power grips the throat of opposition,
A step staggering from fatigue,
Foolish suffering for tragic doctrine,
Death will not release his spirit.

From his grave, ghosts weep, and I wonder
Has he been moved by the tenderness of a women,
Has he a mother, a child,
To put together the name I have shattered.

I will burn his grave,
And bask in roses and cheer,
Have I not brought them something great?
A sweet carcass for hungry wolves.

All others see only my plated crest,
The golden brooch slung over my shoulder,
But to see surrender in a man's eyes,
Turns stone cold and skin older.

I, now, am the sun in people's minds,
Burning outwards, and away
Burning my fuel
And those with which I slay.

So many like him dot the ground,
like cypress on a black canvas,
Barred from twitching,
Denied the wings of Icarus.

And so their veins merge with mine.
And wretched hearts bond some other time.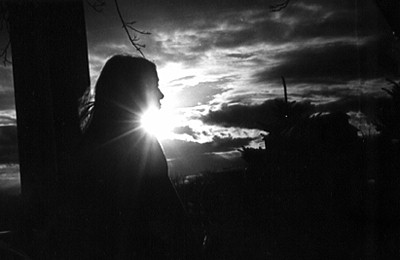 © Elizabeth G., Marblehead, MA