Scents and Emotions
May 15, 2013
All feelings have a certain scent.

Smoky sadness clings to the body,
rests on the clothes, stinks on the breath,
and releases itself with every exhale.

Honeyed happiness resonates from the pores,
sits on the wrists, kisses the collar,
and frees from within through every smile.

Anger's stench loiters like a shadow,
reeks in the hair, smells from the pits,
and offends those who surround it.

And love's fragrance lifts from the soul,
grazes the air, comforts the heart,
and lingers long after like new cologne.

For you, I've reeked,
I've stunk, I've funked,
I'm blossomed, I've perfumed,
and it still stays.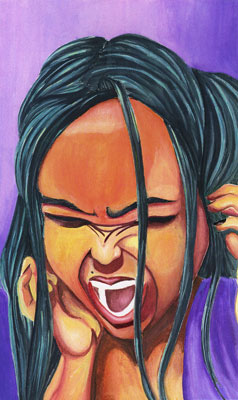 © Kriztille J., Briarwood, NY