This You Must Know: In Truth I am a Liar
May 26, 2013
For men the sow to reap
I am weary of days and hours,
Blown buds of barren flowers,
Desires and dreams and powers
And everything but sleep
Algernon Charles Swinburne, Dolores
Here is where I am lying,
Tearful in this tangible dark,
Killing the silence so
that it screams
Stridently with the sound
Of my beating heart.

How have I grown so tired,
Of blown buds of barren flowers,
And the happiness that sows to reap?
All of these burning hours
Have turned me black ash,
I am dust in your back pocket,
What's not to love?

Here I am lying,
Thinking of so much but sleep,
Hear me, I'm praying
I need some peace to cease this crease
In this paper, in those notebooks
Stacked on my shelf.

Endless reminders
Of a good omen
That plagues me deeply
Irrevocably

But now I pray,
Don't wake me up,
I
can't dream
anymore.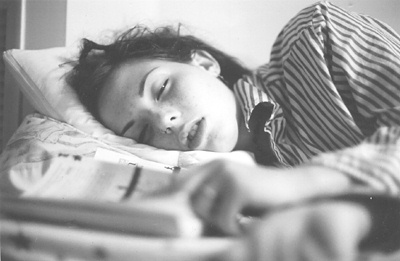 © Donna O., Kannapolis, NC