Artemis
May 29, 2013
The autumn leaves circle
the drenched pavement.
Besides the occasional
streetlamp, the world is
a dark, wet expanse of
sidewalk and trees. She
tips her head back, opens
her mouth, and catches
raindrops in her mouth.
She glances up just in time
to see the overhead trees
hiss and spit, smacking
the rainwater against the
concrete. Her wispy white
dress swirls gently around
her ankles. A silver moon
peers down from the inky
sky above. It whispers her
name, over and over again:
Artemis, Artemis, Artemis.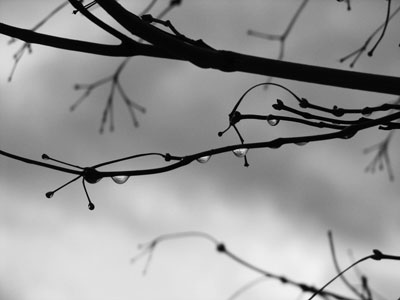 © Carly M., Hopedale, MA