The ABC's of Introspection
May 25, 2013
A voice. Behind a velvety curtain of lies, Can persuade even the most persnickety, wayward ears. Don't know who to believe? Eventually you must make the choice between what is right and what is easy.

Fear not.


Gradually you will accept your fate as both a sinner and a saint. Heaven and Hell manage to coexist and that's where you will find your Inner peace.

Juxtapose your life with that of a man who is dead while he lives or a child who has never known love. Kills you doesn't it, to realize how easy you have it? Lust and love have birthed the discrepancies of man; how can you possibly love without lust, lust without love, hate without love, love without hate of simple things? Morons are the only ones who would tell you that love solves the world's problems.

Nothing, least of all love, can cure African children of the disease that devours them from the inside out, nothing can stop that man from dying once he takes a leap of faith off a bridge, nothing can fix the blind man who's never seen color and who will never know love because people avoid him like the plague because he's different.

Only you, the individual, have the Power to choose. Quit your silence. Revolt against the injustice of our suffocatingly simple-minded Society. Think. Uphold your right, your duty, as an individual to make a change.

Villain, angel, martyr, victor, tyrant, innovator…. Who are you? Xerox copy? You are not. Zeal makes heroes; be one.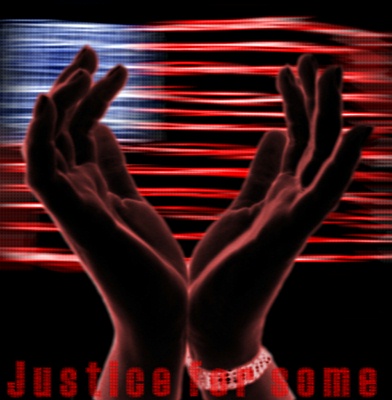 © Miranda R., Wyoming, MI