God, Man, and Nature
June 1, 2013
The stars are weeping,
Drops of gold, of molten light
are speeding by
Liquid sunlight, metal moon
cushioned in cottonwool in a box of blue.
How futile humans are!
planes could not get close to the silver crescent
nor manmade light even reflect the warm circle.
And yet, man stood upon the magical orb which lights the world at night,
he made a small glass shape and created more light,
he sailed the dark-blue waters when all was still unknown,
he climbed as high as man can climb upon the highest cone,
he could do it, and still can.
But even so, still even so, however much he try,
He cannot reach, he cannot ape
the Creator of the Sky.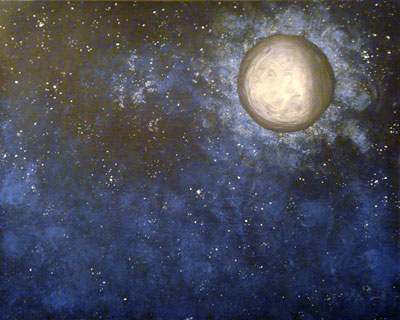 © Allison H., Vancouver, WA