Growing Up
June 2, 2013
You're growing up so fast my Angel!
It feels like it was just yesterday
When I took you home to our apartment building on that summer evening.
The sound of you crying touched my heart and reminded me that I'm blessed to have you Angel.
The decision to keep you was difficult,
But seeing you now,
A young thirteen year old that's ready for anything the world throws at her- my heart knew to keeping you was the right choice.
Your talents as an artist reflect so much through your personality.
Everyday you're always making something.
That makes me proud to be your mother.
I noticed something though, those bruises on your back.
Where did you get them?
You never mention how things go at school nor do you mention your relationships with your peers.
My little Angel I hope everything is ok and that the bruises aren't from where I think they're from.
You're more mature than the other kids but the smile you had faded like the mist in an eternal winter.
I see a mask of sorrow my child; You need to talk to me Angel.
Do the other kids make fun of you?
What is it?
Please tell me!
I don't want you to turn out like me.
Am I doing something wrong?
I want to make sure you are growing up to be everything you want to be.
I'm trying my best to give you a stable home.
Is it me? Is it me? Please my little Angel tell me!
Growing up is hard, I know.
You have so much more to accomplish in life than me.
I'm just trying to turn you into the best woman you can be.
Angel I love you.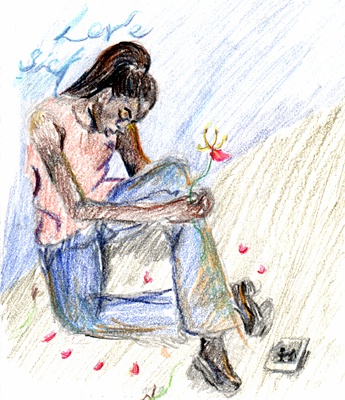 © Sherell B., Philadelphia, PA