Ode to Economics by a reluctant student
June 19, 2013
I'm sorry I forgot that price was different from cost,
I rather hate this subject and that's why I'm looking lost
I have to draw these diagrams when all I want to chart
Is the mysterious Tigris flowing through Persia's heart.

Demand and supply interest me but slightly - even then
Because of vague connections with bazaars and merchantmen.
But taxes fail to grip me and quickly I grow bored,
And start to wander in my mind on humid jungle roads.

I never have graph paper, somehow I just forget
To get some when we go to shops - somehow I do - and yet,
I never forget maps and such, and all those history books
That I read under the table (and my teacher gives me Looks.)
I guess I am that frustration in every teacher's life-
The kid that won't learn anything, who'll never really like
Your class. If you are int'resting as int'resting can be
If your subject is econ., well, you'll fail to int'rest me!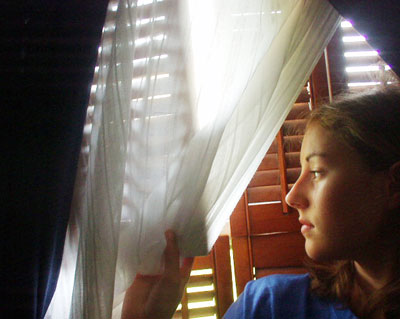 © Candace R., Mt. Pleasant, SC