Story of My Life
June 22, 2013
I pull the trigger and I'm dead, with false hope I lie upon my bed.
A sudden flash of light and I'm back again.
But this time is different, nobody notices me,
They don't even know my name.
I'm so ashamed.
Maybe I was right, it would be better if I were dead rather than alive
But towards the end of my journey the truth shall arise.
My mom doesn't know me; she thinks I'm just a phony.
If only she knew the truth, the torment from every group.
Different names, different lanes
Different shadows to hide their pain,
If only they knew they were unique
Instead of being inside of the popular "clique."
I'm ashamed of my generation,
Taking for granted the true sensation of being ones self instead of one's popular belt.
We're so blinded by the lies;
Hip Hop was our main guide.
No one to show us the true game
So instead we make it up in our brain.
The light starts to get dim, my eyes are blinded, and all I see is him.
The big man himself, showing me nothing but wealth.
It's real dark now and I'm starting to get cold.
I have nothing else to say;
My story has been told.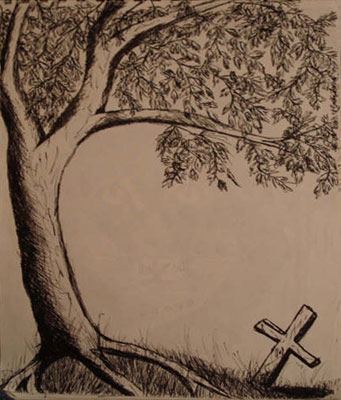 © Courtney K., Bethel Park, PA