The Key to Confidence
June 30, 2013
When I was young I was an open book
Ready to create the pages
I was fearless but, at times, naïve.

I was never vulnerable to judgment
because every soul I encountered knew the blatant truth.
And they envied me
for I held… in the palm of my hand
A shiny gold key.

The key to bliss,
treasured dreams attained,
And, most times, victory.
In my possession was the key to confidence

Now, not just anyone has the power to open the door to greatness.
It takes a remarkable human being
To accomplish this feat.

Reminiscing on those childhood moments, I wondered
What was so different?
What was I missing?

Then, in a split instant, it hit me.
Like a shimmering lit-up brick.
But it was not a brick.
The key to confidence was still,
And always will be
Mine to share.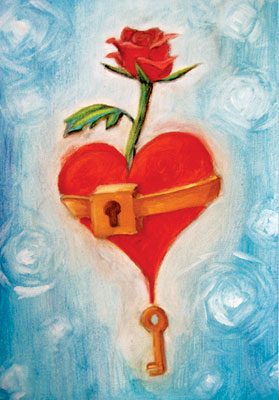 © Louisa L., Pleasanton, CA