Cursed by Man, Betrayed by God
July 9, 2013
We were not armed
We had no knives
No guns
No plan of attack
And yet
We have a curse.
We have a curse.
The curse of fear
Of panic
Of hellish treatment
And withered bodies
We are worried the flames will take us
All
Everyone
Until we are burned to ashes
Or electrified
Or the ones hanging
From these gallows of hate
Announcing how our faith
Betrayed us.
As the throng of wolves
Awaits,
We grow weak
Our foreheads grow damp
Our limbs grow heavy.
We know we will perish
Under such unimaginable
Torture.
In the darkness
We are devoured
By our own hunger.
We are stunned
Petrified
Mortified
As we lay weeping
Over the corpses of our most wizened.
We are grabbed
Given ten million lashes
Clearly ripped apart from
The outside in
Even as we wipe
The sweat from our brow
And huddle together.
The Gestapo
Nazis
Hitler
Shall forever be known as
Notoriously
Heartless
Murdering
Bastards.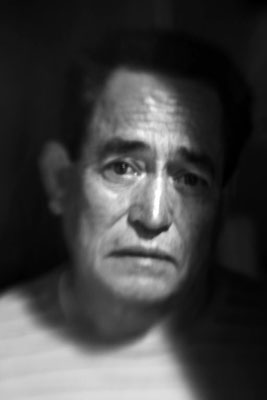 © Adam P., Goleta, CA