Nothing Can Hurt Us
June 27, 2013
My little Angel, let your wings keep us safe from the storm that's coming.
My child, I promised you a safe haven.
I'm keeping that promise.
Nothing can hurt us in our little nest, oh, our little nest.
That apartment that we got evicted from... I miss it.
You grew up in there for the past thirteen years and you haven't even learned how to fly yet.
Oh sweet child o mine, I'm making sure nothing can hurt us, nothing.
You are the gentle rose and the world is an unforgiving winter.
And I, my child, am your caregiver.
I try my best to protect and nurture you even though society thinks I'm not fit to take care of you.
Angel, you took care of me in my time of need.
This time, I'm returning the favor.
I will not let you down!
I will find work.
I will find us a new place.
I will make sure the wounds go away.
You are my guardian angel.
It's my turn to be yours.
I love you so much Angel.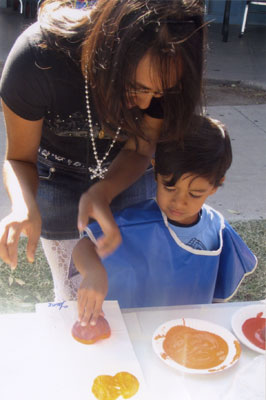 © Melinda M., Phoenix, AZ