Stuck in Traffick (Save Me Now)
July 3, 2013
I live a blind lie.
Funny shaped clouds in the sky
And sunny days when I can't feel pain
Are artificial promises made with dark intents.
When I thought my life was progressing,
A shroud of heartbreak and regret covers me in the endless nights.
This life is a prison!
I'm watched twenty-four seven
With no hope of finding an oasis.
I need a rescuer to come and take me away from all of this.
A life of being treated like dirt
And as the days go by i lose my worth.
I'm practically a slave in this fast-growing trade.
My heart has grown cold
Along with the last shard of innocence.
I have no family to call my own
Yet i am forced to call a stranger my father-
Only to be sold off like cheap merchandise.
Though i hate what i am,
This is my only option.
People might judge but they don't understand true misery.
My free will and identity is beaten right out of me.
The images seen through my eyes are horrifyingly unholy and inhumane.
Torture and blood are part of the routine
While dreams are foreign.
Please if anyone is out there...
I'm just like you but I'm not
For I am a victim of human trafficking.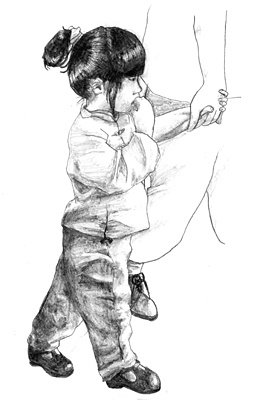 © Laura K., Kendall Park, NJ