Red and gold dance
July 20, 2013
It burns.
Red-gold beings dance above it,
Escape into the night sky.

It crackles.
With the autumn-crunch of leaves
beneath your boots.
Fingers snapping impatiently
as another marshmallow bursts into flame.

The red, glowing meshes,
finely woven, trap the dark wood
and rise,
in golden, flickering song around it....

The fire-sprites rise,
Still dancing, ever-twirling
in golden-red
to the lone-starred sky,
where palms stoop black over the fire.

It subsides. And smoulders,
unseen.
But buried beneath the charcoaled wood
Red and gold dance.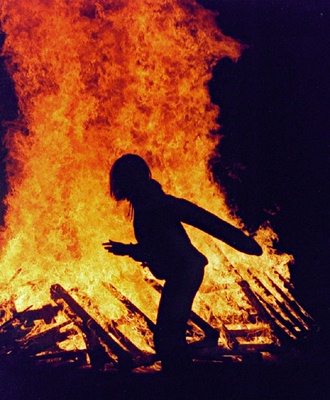 © Hali S., Robinson, IL