Beneath the Spectrum
July 23, 2013
We are warped, like driftwood,
foundering in colorless salt water. Bending and twisting.
Our transparent hearts beat out rapid, uneven
rhythms and try to keep pace with infinite inconsistency.

The hunger for color… it fuels our senses.

We savor the obliging currents. They scribble around our wrists
and kiss multihued toxins into our veins. They paint our insides.
Light floods our vision.

And willingly, we fall. The wind whips against our backs, our arms to the sky. The sun, a perfect glowing circle, and we grasp at it with both hands.

It is here. We are
here. Where we wrap ourselves around the world
and unearth sanctuary.
This place between nothing and something
where we are vibrant as the sun. Where sky meets
sea and sheds light on every color possible.

Here, I see an entire galaxy of lavender
and emerald
and honey
and cerulean
and cherry.
I can taste every color, every delicious shade.

But always, we wake and into a place we cannot stomach. A place where we cannot find the color.

We cannot afford the universe in any sort of spectrum.

Like sunlight dancing across salt water.
Or iridescent little pills.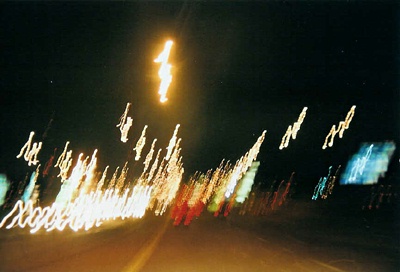 © Matt M., Ponca City, OK