June......
MAG
August 8, 2013
June arrives,
with ramboutan and weddings in her wake.
The lower grades only ever have time
for the fruit.
Paper bags brimming with hairy plunder
passed under tables
in math class.

In the upstair classes – A/L grades
A/L girls sit among last year's ghosts,
Dreaming.
Of June and weddings and ramboutan.
16, 17 year olds, talking
about the cousin's wedding or
how the big sister's boyfriend proposed.
Secretly planning their own bridal showers.
A tea party would be sweet,
but there wouldn't be room for bucket lanterns …
Pass me the ramboutans, Shala.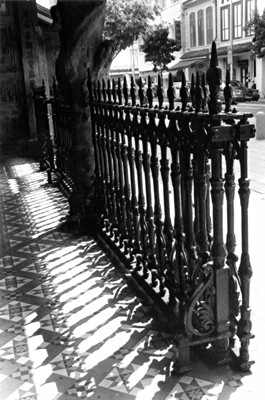 © Gretchen L., Edina, MN