Blue and Gray
August 15, 2013
He trembles and lifts
The rifle
To his brother's heart,
Guilt thundering through his bones
Like the vibration of the barrel
Balanced against his cheek,
Bayonet yearning
To spear
Timid flesh.

The clouds align
As a barricade against the skies,
Grenades rumbling the Earth
With rage.
You stare into the eyes of your victim,
Your neighbor.
He almost sees the veil of memories
Flashing by
The soldier's eyes;
His wedding,
His children,
And the collection
Of his funeral.

Emotions take hold of his trigger
And spin him around to gaze in the mirror:
Who am I to take this man's life?
Who am I to engage war?

You throw your rifle down
And embrace the one
Dressed in gray.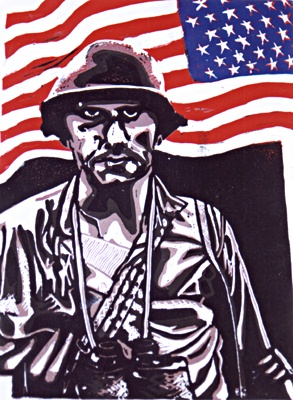 © Troy W., Kannapolis, NC